The Future is Now for Three Small Forests
Printer-friendly version
Some of Oregon's forest owners are seeking innovative ways to make a living off their land without logging it hard. Oregon's small forest landowners, those with 10 to 5,000 acres, are responsible for just 15 percent of the timber harvest on average even though they lay claim to 44 percent of the state's privately owned timberland. Here is a look at three forests where owners are purposely going light on the land: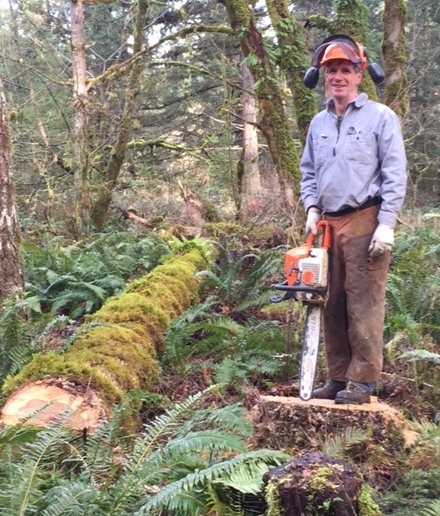 Hyla Woods
Acres: About 1,000 in the northern Oregon Coast Range, an hour's drive west from Portland
Description: Recovering picked-over native forest
Brief history: "It's all land that white guys came to between 1920 and 1950 and said, 'What can I turn into dollars?' They took what they could turn into dollars and they left the rest. It's been recovering ever since, and we've worked at accelerating that recovery," says Peter Hayes, whose parents Ned and Sis Hayes in 1986 bought these three working forests of predominantly Douglas fir and one-quarter hardwoods. With 13 tree species that help attract 75 species of birds, including a wide variety of owls and Yellow-breasted Chats (hear its chirp), Hayes says, "It's definitely not a tree farm."
What's innovative: Hayes says he doesn't pretend to be particularly innovative, but he is trying to create a sense of hope and motivation for others as his family's Forest Stewardship Council-certified forests challenge a paradigm: Instead of a landowner having to choose between a forest that is ecologically complex or a forest that is economically viable, he wants to come up with a replicable way to achieve both. "We look at it as an experimental forest," says Hayes. "We need to create models that achieve both those goals." So how is the economic resilience part going? "We're viable," says Hayes, whose son just finished a graduate degree in forestry and whose daughter works in wildlife biology. He says that while many neighbors feel pressure to maximize short-term economic gain, he and his wife focus on short-term sufficiency – "meaning we're not going to starve to death" – and long-term economic health, akin to a university managing an endowment. "Whatever grows each year, we let it keep growing."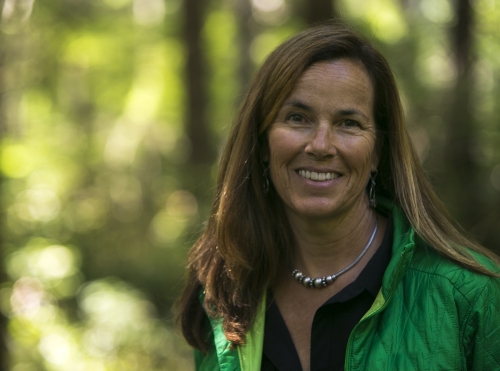 The Moss Creek Project
Acres: 980 acres located upstream from the coastal town of Garibaldi in Tillamook County
Description: Forested area along Moss Creek, a Miami River tributary
Brief history: With its waterfalls, plentiful moss and big spruce trees, "Moss Creek is a really good name for it," says Bettina von Hagen, chief executive officer of the investment management company Ecotrust Forest Management Inc., which in 2006 bought these 980 acres and surrounding lands (altogether dubbed Garibaldi Forest) from Forest Capital Partners as a green investment aimed at enhancing the forest while supporting local people. Previously, the forest was harvested by Boise Cascade and, before that, early loggers, as evidenced by some humongous stumps.
What's innovative: Von Hagen's firm in spring 2015 sold carbon credits for this forest to Chevrolet, meaning it's "helping Chevy meet its carbon goals," as one headline put it. The General Motors brand voluntarily bought the first five years' worth of carbon credits from this project – so, in return, trees here will grow bigger than usual before patch cutting (instead of clearcutting), an expanded buffer of trees will be left at streamside, and the watershed providing drinking water for Garibaldi residents will be better protected. The bigger the trees, the more they capture and store carbon that otherwise would contribute to global warming. "It feels great," von Hagen says, "to have this unique watershed on a trajectory for greater ecological uplift and to know that it will be creating spectacular habitat for marbled murrelets and other species."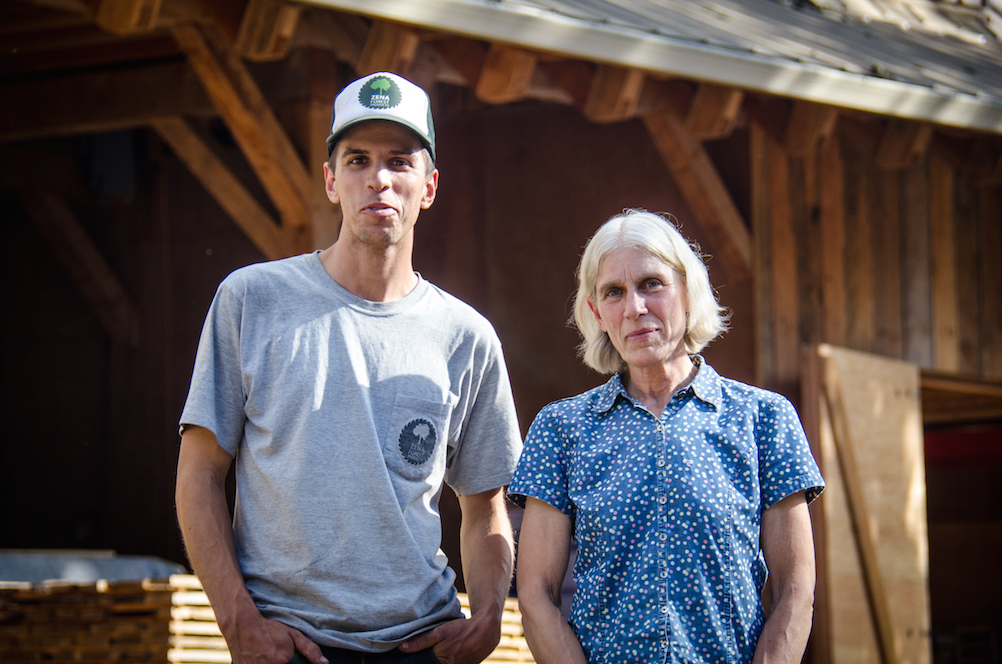 Zena Forest
Acres: 1,300+ acres in the Eola Hills, a few miles northwest of Salem, in Central Willamette Valley
Description: Mixed conifer forest with endangered oak savannah
Brief history: The family has managed the forestland since 1987. Son Ben started a forest products business in 2007 at age 25. He now runs a mill on the property that produces products from woods not typically valued in the Northwest, such as oak that exists at just 5 percent of its native extent. Timber harvest is certified by the Forest Stewardship Council.
What's innovative: When the harvest-light German company that had owned the forests managed by the Deumling family decided to sell, the Deumlings scrambled to find a way to keep the land from becoming heavily logged industrial forest. Ultimately they were able to get the Bonneville Power Administration to purchase development rights on the property, because BPA has to make up for lost habitat caused by its operations. That brought in two-thirds of the money needed to purchase the land. Working with Willamette University, the family was able to come up with the rest of the purchase price, in part by letting the college use one of the two buildings on the land. "I'm knocking on my desktop," says matriarch Sara Duemling today. "We're still here." Part of Zena's success is milling of native and endangered oak – a specialty product. Oak and other hardwoods have become rare as industrial timber companies have replaced mixed native forests with plantations of commercially popular conifers.
More from this Project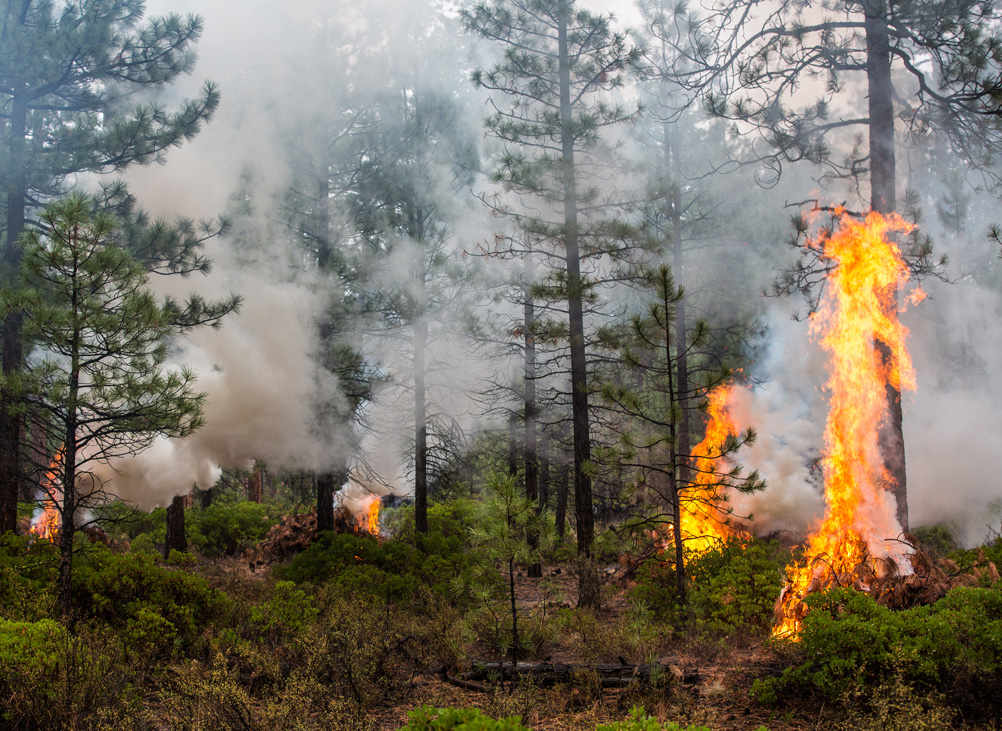 Forests and the Economy | May 2015
Environmentalists and the timber industry — once bitter adversaries — are working as allies on forest restoration. Collaborative forest thinning projects aim to fight megafires before they start — but money is scarce and tens of thousands of acres acres in Oregon now face an elevated risk of catastrophic fire. Ben DeJarnette reports for InvestigateWest.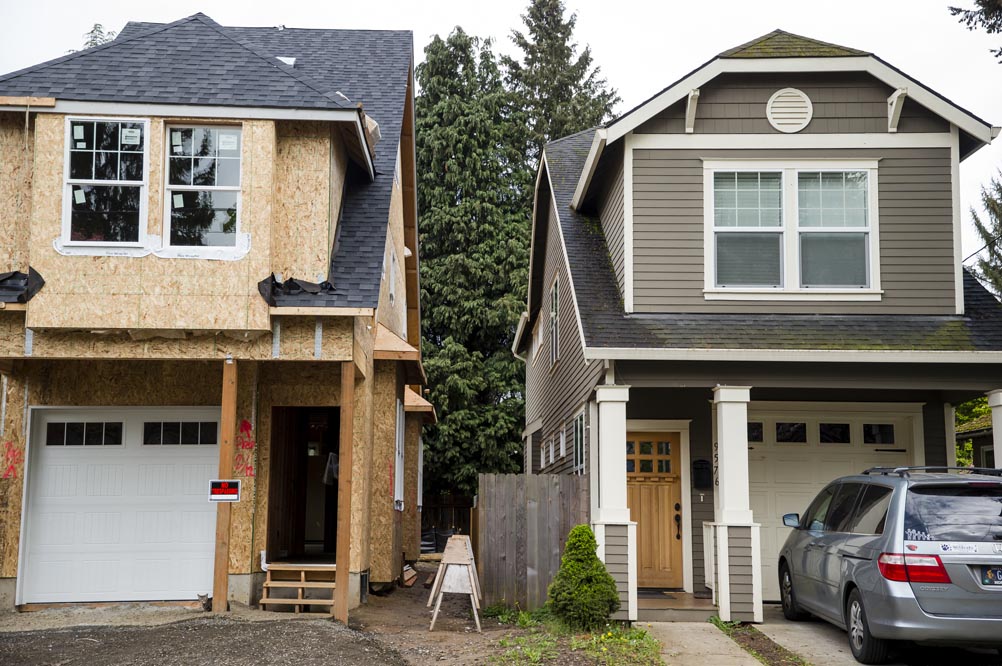 Equity | April 2015
Cash reigns in the Portland housing market. The city faces pressure from a new kind of speculation, as investors buy thousands of homes with cash and long-established protections for bank-financed homebuyers are ignored. Lee van der Voo and James Gordon report for InvestigateWest.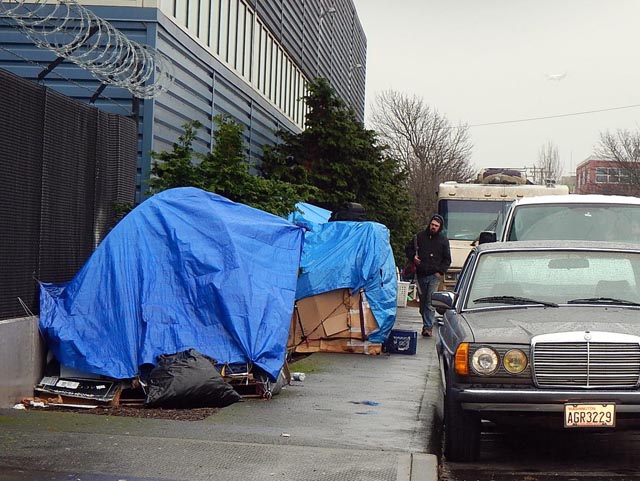 Wealth and Poverty | March 2015
March 2015 marks the anniversary of a bold promise: King County's 10-year plan to end homelessness. Now that the 10-year plan is ending and local homelessness is worse than ever, talk of ending homelessness is being replaced with less-lofty aspirations: making homelessness rare and brief when it does occur.
In collaboration with KUOW this week, we examine the roots of the plan, the challenges it faced, and where community and city leaders think we go from here.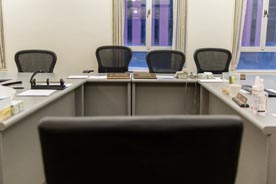 Equal Justice | December 2014
With grand jury reform elsewhere focused on eliminating racial bias and curbing police use of force, Oregon is an outlier: It is one of just 14 states that do not regularly record the citizen grand juries that charge people with felonies.
Almost five years after police killed an unarmed black man in Portland and the Multnomah Co. district attorney petitioned for that grand jury to be recorded, lawmakers in Salem are lining up behind a reform bill to mandate recording statewide, InvestigateWest has learned.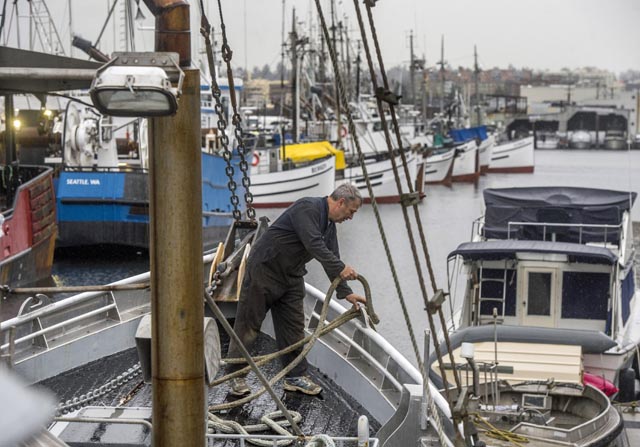 Seafood | December 2014
A struggle in Alaska over shrinking supplies of halibut is threatening the iconic centerpiece fish in favor of cheaper exports, fast-food fillets and fish sticks.
At risk is most of the frozen supply that sustains restaurants, food-service companies and retail stores nationwide, such as Costco and Whole Foods. Lee van der Voo investigates.
Photo: Peter Haley / The News Tribune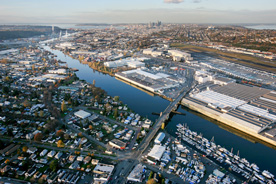 Environment | November 2014
It will take hundreds of millions of dollars to clean up the Duwamish River. But how clean is clean? And who decides?
Robert McClure looks at how lobbyists and community groups have squared off over the health of the waterway and its neighborhoods.
Photo: Paul Joseph Brown/ecosystemphoto.com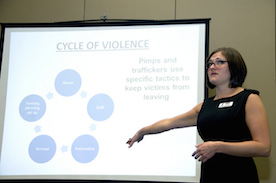 Trafficking | October 2014
Authorities say organized gangs increasingly are trafficking children for sex in the Northwest, and even cooperating with each other to stymie police.
Meanwhile in Portland, the U.S. Attorney's Office has become the third most prolific nationally in securing indictments for trafficking children and adults for sex.
Photo: Oregon DOT/Flickr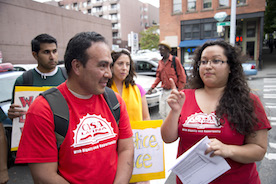 Minimum Wage | August 2014
"Everyone is aware that passing a $15 an hour minimum wage was historic," an advisor to Mayor Ed Murray and the Seattle City Council told InvestigateWest. "But if we cannot enforce that, we haven't accomplished much."
Based on a review of more than 20,000 wage theft complaints, hundreds of pages of reports and more than a dozen interviews, "Stolen Wages" shines a light on the dark world of pay violations in Seattle and across Washington.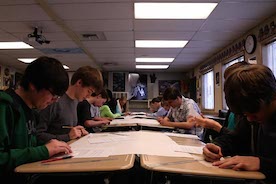 Infrastructure | May 2014
Portable, modular or relocatable classrooms — whatever you call them — are a necessity for cash-strapped schools.
But many portables become permanent fixtures, in place for decades at a time. Costly and insufficient, these aging structures burden the grid, frustrate teachers and administrators and compromise student health.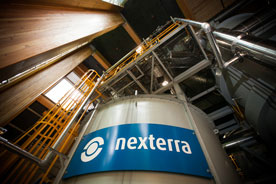 Environment | April 2014
Energizing our world with wood sounds so natural. And it has quickly become a multibillion-dollar industry as governments including British Columbia and the European Union turn to biomass to replace dirty old coal. Yet what we found when we dug into the coal-vs.-wood debate will surprise you.
Acknowledgements
In our work, we rely on the generosity of many others who make their services available for free or at a discount to nonprofits, including Tableau and the Texas A&M GeoServices Team.