Interview: Rayne Pearson
Printer-friendly version
Rayne Pearson, Attorney. Credit: Ethan Morris/KCTS.
Prescription drug overdoses kill two people a day in Washington state. But the damage caused by addiction to painkillers is even more widespread. As part of its collaboration with InvestigateWest, KCTS invited recovering addicts and their families to share their stories. Here Ethan Morris, executive producer for public affairs at KCTS interviews Rayne Pearson, a practicing attorney in Seattle.
Ethan Morris: Let's start by telling me your name and why you're here.
Rayne Pearson: My name is Rayne and I am a recovering addict.
EM: What are you recovering from?
RP: I'm in recovery from prescription drugs mostly. Opiates and benzodiazepines.
EM: Can you tell me how you came to start using drugs?
RP: I started using drugs when I was very young, about 14 or 15. And I think, like a lot of addicts, I started with alcohol and pot and I was definitely addicted from the very first time I ever used drugs. I used drugs on a daily basis, probably from the time I was 17 until the time I got clean when I was 32. The disease is progressive, so my using intensified. I started using harder and harder drugs, and I think it was probably in my mid 20's when I had my first prescription for Xanax, which is a benzodiazepine. I started abusing it right away.
After I had my first child, I was given large amounts of Vicodin by my family doctor for whatever ailed me at the time. I had definitely dabbled in abusing opiates in the past, but I was struggling with some post-partum depression and I felt like, the Vicodin made me feel happy, so it progressed from there. I started taking more and more. I was mixing it with the Xanax, which is often a fatal combination. It can cause respiratory failure.
It progressed on from Vicodin to Percoset and then to OxyContin in really large amounts. And that went on for a couple of years until I finally went to treatment.
After getting out of treatment, I did relapse. I was also taking large amounts of methadone and it was after treatment, actually, that I first used heroin. And then about six months after graduating treatment, I finally got clean on October 20th, 2009. And I've been clean ever since, so it's 25 months today.
EM: Would other people around you have known that you were using drugs?
RP: Well, I mean a lot of people that I went to school with were partying with me. It's kind of a partying culture in law school. It's accepted that we would all drink. Most of the people in my class smoked pot, that was, that was pretty much the norm at the time.
I was a lot more functioning at that time. I was at least three or four years out of law school before the opiate use got really heavy. It hadn't progressed quite that far, but I was using drugs on a daily basis all the way through law school.
EM: Why did you try heroin?
RP: OxyContin got too expensive. My ex-husband and I -- and we are now actually remarried and he is also clean and in recovery -- at the time during our first marriage when we were using together, we ran through thousands of dollars and built up a lot of debt paying for the OxyContin, which would sometimes be up to 80 dollars a pill. So when you have two people who have a $500-a-day habit, between the two of us, it just it wasn't feasible after some time.
He brought it [heroin] around me and introduced me to it, and it was just easier and cheaper.
I think when you get to that point, where you're willing to do that, you're willing to do anything, because you're so enslaved by the drugs that you're not even thinking about how deep in your disease that you are and the decisions you're making. The disease has taken over at that point, so it wasn't me making those choices.
EM: How and when did you make the decision to go into recovery?
RP: I made the decision to go into treatment initially because I had kind of run out of options. I know I had pretty much lost my job. I'd lost everything at that point and I just… I thought it was probably a pretty good idea. It didn't stick when I went to treatment necessarily, because I got out and just the way my mind works and the way my disease works, I thought, 'Okay you know, I've had a break. I'm going to try it again and see if I can control it this time.' And you know I wouldn't change anything if I could go back and do it again, because it was my experience with relapse that really brought me to a point of complete acceptance that I would never be able to use drugs successfully. No matter what. So I finally reached a point where I was just done.
Because once I pick up drugs and use, I lose my ability to choose. So my choice today is not to pick up drugs in the first place. I'm very heavily involved in a recovery program. It's part of my life and my husband's life. Our entire foundation is based on our recovery and staying clean. It's a lot of work, it's not something you can do on your own and it's not easy. It's a daily commitment. And you know, I feel like in the last 25 months I've finally been able to start living life. The first 32 years of my life, I spent feeling like I didn't fit in anywhere, like there was something wrong with me. I had a lot of self loathing. I thought I had a myriad of psychological issues and problems. Then come to find out that what I had was the disease of addiction and that I can recover from that, and that every single defect of character, every single problem that I had could really be traced back to my addiction. So I've found a program that really works for me. I live it on a daily basis.
EM: What would you say to someone who is where you were?
RP: I would just say that there's hope. I know how it feels to be completely hopeless and in so much despair that you just want to die. That's how most addicts feel at the very end, right before they're ready to get clean, when they just want to give up. And you feel… or at least I felt like, you know, I felt weak. I couldn't understand why I didn't have the willpower to just stop. And you really beat yourself up over that, because you can't understand why. You know you want to stop but you can't, it doesn't make sense. And then when realize that, what you're really dealing with is a disease which is progressive, incurable and fatal, then you can start treating it as a disease, rather than as a moral deficiency or some sort of personal shortcoming, because it's not. So you know there is hope.
EM: You don't seem like the typical drug user.
RP: One thing I was thinking about on the way up here, about having a valid prescription. What that can do to an addict's mind as far as justification and rationalization. You feel like, 'Well the doctor's given it to me, it's fine. So I'm not taking it like I'm supposed to, I know what I need.' You think it's OK because someone is essentially condoning it and writing you that prescription. And you know, the thing that I would say about me not looking like the typical drug addict is that we come in all shapes and sizes and forms and the truth is that most drug addicts die from this disease.
Most people who are addicted to drugs won't find their way to recovery. And so there is no real typical face of a using addict or even of someone in recovery, but I think that those stereotypes are really harmful because people then won't identify. They'll say 'well that's not me, I'm not in an alley shooting dope, so I'm not a drug addict. I just, maybe I take a few too many pills from time to time, but I need them.'
I probably have more in common with someone who has spent their lives living on the street in a crack house than I necessarily do with other attorneys in the community, so, and I'm OK with that, because this disease is… it's … I don't know, it's something that those of us who have it, we just share a lot of the same feelings and character traits. We relate to each other. Among other addicts is the only place I've ever really felt at home and where I've really identified with other people. So, as strange as that may sound, that's just the truth.
This story is part of an ongoing collaboration between InvestigateWest and public broadcast station KCTS 9. If you want to support our work, please consider becoming a member for just $5 a month.
by Carol Smith
by Carol Smith
by Stephanie Schendel
by Ethan Morris, KCTS 9
by Stephanie Schendel and Robert McClure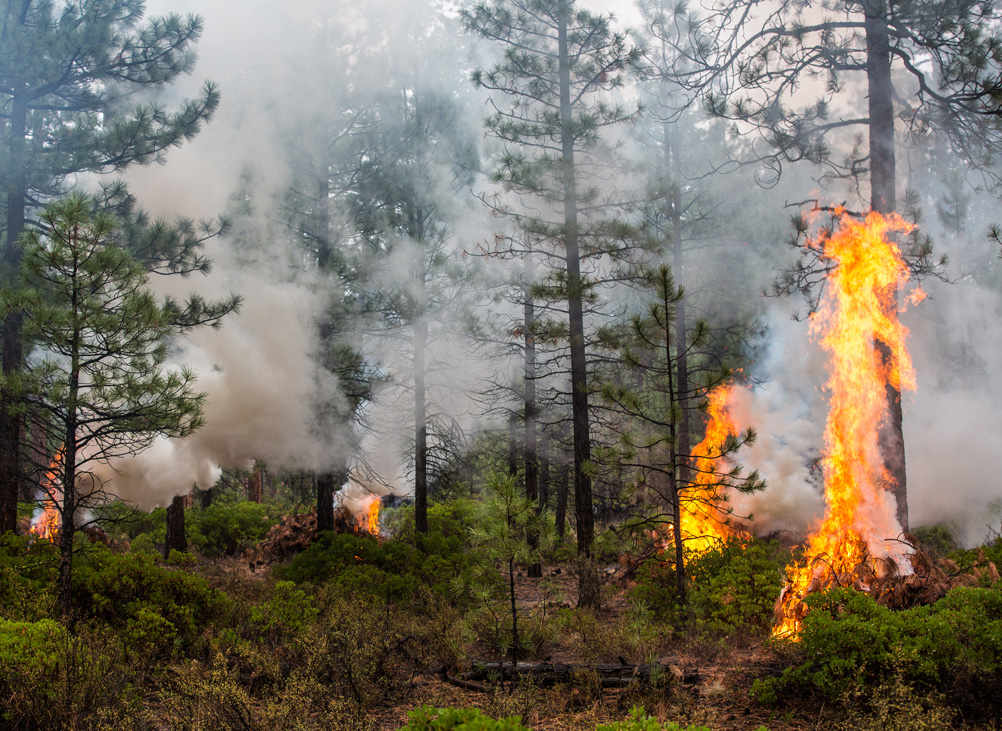 Forests and the Economy | May 2015
Environmentalists and the timber industry — once bitter adversaries — are working as allies on forest restoration. Collaborative forest thinning projects aim to fight megafires before they start — but money is scarce and tens of thousands of acres acres in Oregon now face an elevated risk of catastrophic fire. Ben DeJarnette reports for InvestigateWest.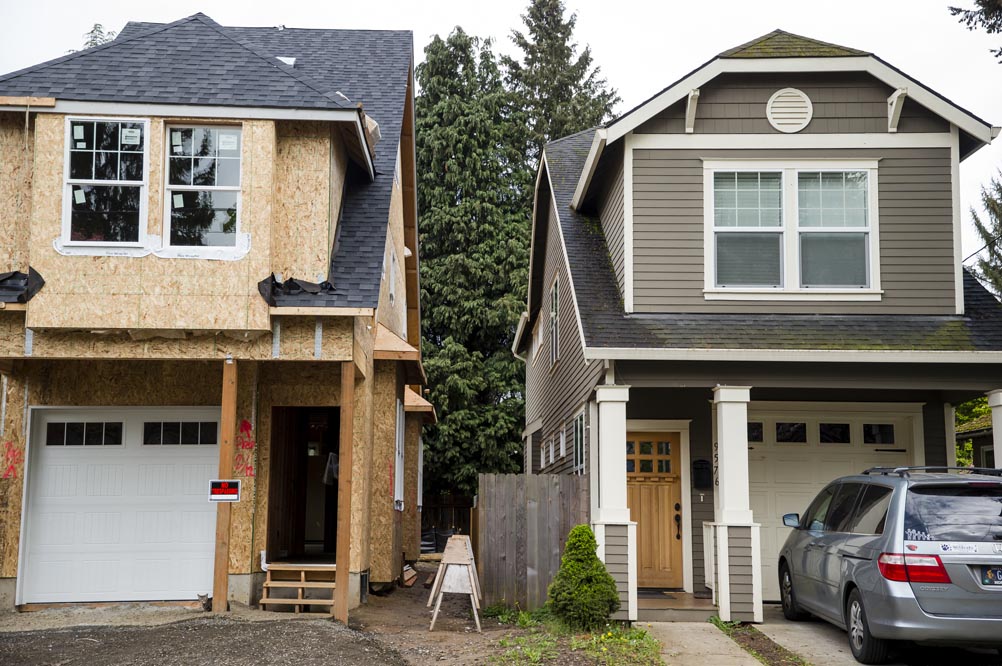 Equity | April 2015
Cash reigns in the Portland housing market. The city faces pressure from a new kind of speculation, as investors buy thousands of homes with cash and long-established protections for bank-financed homebuyers are ignored. Lee van der Voo and James Gordon report for InvestigateWest.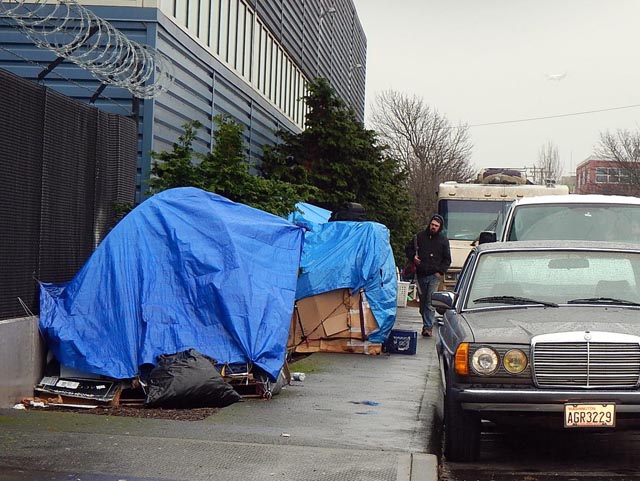 Wealth and Poverty | March 2015
March 2015 marks the anniversary of a bold promise: King County's 10-year plan to end homelessness. Now that the 10-year plan is ending and local homelessness is worse than ever, talk of ending homelessness is being replaced with less-lofty aspirations: making homelessness rare and brief when it does occur.
In collaboration with KUOW this week, we examine the roots of the plan, the challenges it faced, and where community and city leaders think we go from here.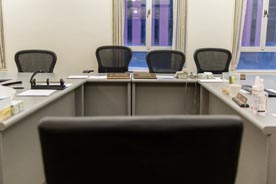 Equal Justice | December 2014
With grand jury reform elsewhere focused on eliminating racial bias and curbing police use of force, Oregon is an outlier: It is one of just 14 states that do not regularly record the citizen grand juries that charge people with felonies.
Almost five years after police killed an unarmed black man in Portland and the Multnomah Co. district attorney petitioned for that grand jury to be recorded, lawmakers in Salem are lining up behind a reform bill to mandate recording statewide, InvestigateWest has learned.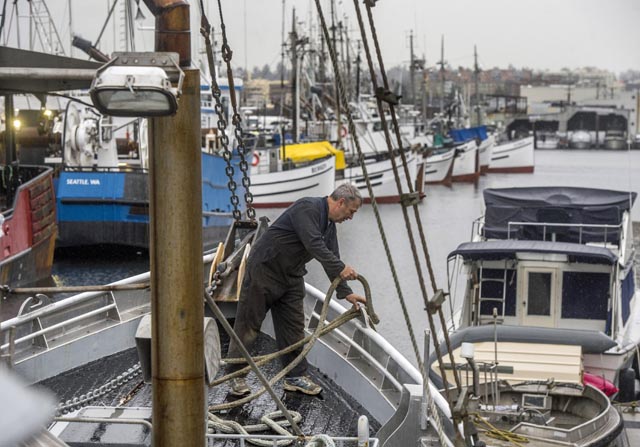 Seafood | December 2014
A struggle in Alaska over shrinking supplies of halibut is threatening the iconic centerpiece fish in favor of cheaper exports, fast-food fillets and fish sticks.
At risk is most of the frozen supply that sustains restaurants, food-service companies and retail stores nationwide, such as Costco and Whole Foods. Lee van der Voo investigates.
Photo: Peter Haley / The News Tribune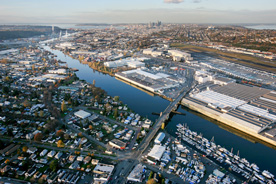 Environment | November 2014
It will take hundreds of millions of dollars to clean up the Duwamish River. But how clean is clean? And who decides?
Robert McClure looks at how lobbyists and community groups have squared off over the health of the waterway and its neighborhoods.
Photo: Paul Joseph Brown/ecosystemphoto.com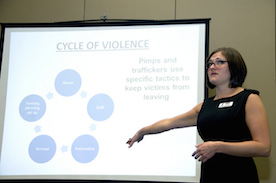 Trafficking | October 2014
Authorities say organized gangs increasingly are trafficking children for sex in the Northwest, and even cooperating with each other to stymie police.
Meanwhile in Portland, the U.S. Attorney's Office has become the third most prolific nationally in securing indictments for trafficking children and adults for sex.
Photo: Oregon DOT/Flickr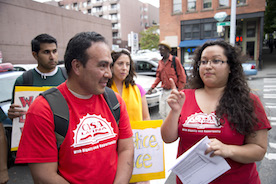 Minimum Wage | August 2014
"Everyone is aware that passing a $15 an hour minimum wage was historic," an advisor to Mayor Ed Murray and the Seattle City Council told InvestigateWest. "But if we cannot enforce that, we haven't accomplished much."
Based on a review of more than 20,000 wage theft complaints, hundreds of pages of reports and more than a dozen interviews, "Stolen Wages" shines a light on the dark world of pay violations in Seattle and across Washington.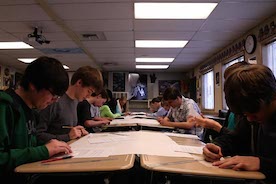 Infrastructure | May 2014
Portable, modular or relocatable classrooms — whatever you call them — are a necessity for cash-strapped schools.
But many portables become permanent fixtures, in place for decades at a time. Costly and insufficient, these aging structures burden the grid, frustrate teachers and administrators and compromise student health.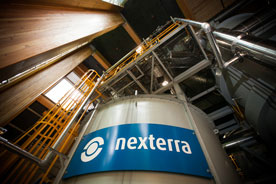 Environment | April 2014
Energizing our world with wood sounds so natural. And it has quickly become a multibillion-dollar industry as governments including British Columbia and the European Union turn to biomass to replace dirty old coal. Yet what we found when we dug into the coal-vs.-wood debate will surprise you.
Acknowledgements
In our work, we rely on the generosity of many others who make their services available for free or at a discount to nonprofits, including Tableau and the Texas A&M GeoServices Team.